CTC Chemtec Chemicals GmbH expands its business fields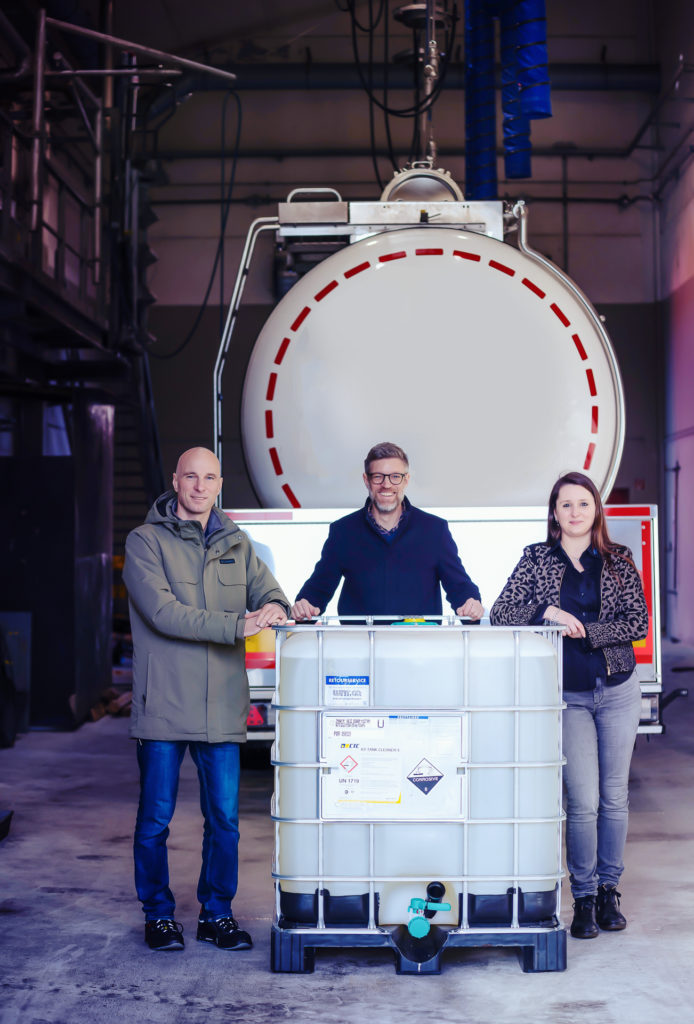 CTC Chemtec Chemicals GmbH expands its business fields
CTC Chemtec Chemicals GmbH is breaking new ground and actively expanding its business fields to include professional cleaning agents for industrial and tanker cleaning.
In the course of this, we were able to win our first customer in the tanker interior cleaning sector and are pleased to welcome TWS Truck Wash GmbH & Co. Khttps://www.tws-truckwash.deG from Hamburg on board Chemtec Chemicals.
TWS Truck Wash GmbH & Co .KG specialises in cleaning food residues such as cocoa butter, chocolate, gluten, palm oils and fatty acids.
Our powerful alkaline cleaner KT-Tank Cleaner X was able to hold its own in various tests and enjoys popularity among the workforce as an all-rounder. White residues that occur after cleaning fatty acids are so drastically reduced by using KT-Tank Cleaner X that the need for acid cleaning agents could be greatly reduced.
We would like to thank Mrs. Yvonne Gomm from TWS Truck Wash GmbH & Co. KG for her commitment and patience, which such tests and product conversions entail, and look forward to a long and cooperative business relationship.